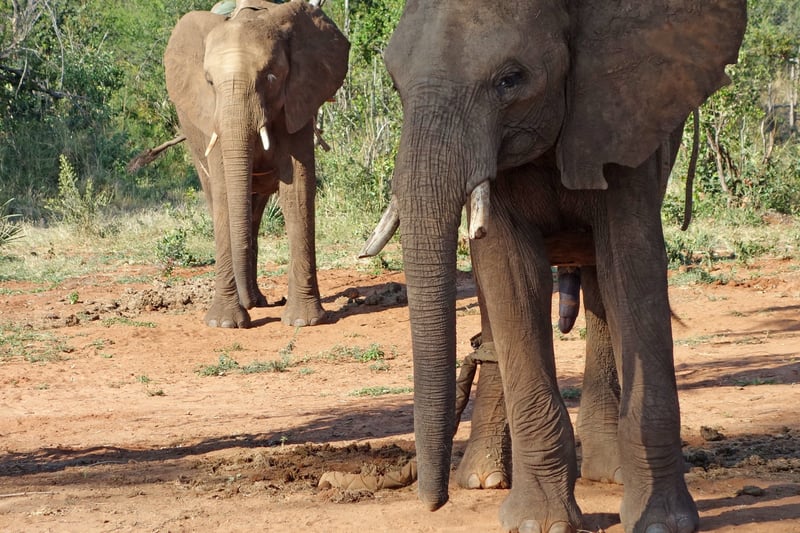 The travel industry is starting to make moves for wild animals
News
Travel companies have a critical role to play in determining the fate of wild animals in the tourism industry. Thankfully, some are beginning to take on their rightful responsibility – but others still need to step up.
When governments fail to protect animals, it often falls to consumers to make a choice, but that choice will be influenced by the packages, tours and tickets marketed to them. If a wild animal experience – for example riding an elephant, taking selfies with a tiger, or walking with lions – is offered to, it can be hard to see the problem especially if, like most people, they are unaware of the cruelty involved.
This is where travel companies can make a difference.
If they stop offering wild animal interactions to tourists and instead use their influence to spread awareness about the cruelty, they can help break the chain of suffering.
Tourists agree – 85% of people around the world, from China to New Zealand, have said that tour operators should avoid activities that cause suffering for wild animals (TNS polling, 2014).
We see evidence of this working already, with a lion park in South Africa committing to end lion cub interactions.
Travel industry leaders are taking initiative
Over 100 travel companies have made a difference by committing to no longer sell and promote venues that offer elephant entertainment, such as rides and shows.
Our campaign is growing, and now companies and travel industry leaders are coming to us directly to ask how they can help protect wildlife.
One of those is Rod Cuthbert, the founder and former CEO of Viator. The online tour booking company that TripAdvisor purchased several years ago, Viator sells tours to some of the cruellest wildlife tourism attractions. When Rod heard about our campaign asking TripAdvisor to stop profiting from cruelty to wildlife, he reached out to us:
"Reading what a young elephant endures to prepare them for work in these attractions is both heart-breaking and embarrassing for someone like me, who has sold tens of thousands of tickets to such places," Rod Cuthbert said.
If you're from a travel company and want to make a difference for wildlife too, please join the campaign.
Making progress with TripAdvisor
We're currently running a petition to demand TripAdvisor and their subsidiary, Viator, stop profiting from wildlife cruelty – over 270,000 people have alread signed. TripAdvisor haven't taken action yet but they're starting to listen.
Last week at Phocuswright Europe, a travel industry conference in Ireland, we asked CEOs of Musement, GetYourGuide, Viator and TripAdvisor to meet with us to talk about their sales and promotion of cruel wildlife attractions.
They all agreed.
Keep an eye out for updates on how these top travel companies respond. And in the meantime, please keep pushing TripAdvisor to take a stand for wild animals. Sign and share the petition now.
Reading what a young elephant endures to prepare them for work in these attractions is both heart-breaking and embarrassing for someone like me, who has sold tens of thousands of tickets to such places. - Rod Cuthbert, Viator Founder